Excess Share Insurance (ESI) Coverage Changes
Effective: October 1, 2023
Here at DOCFCU, we feel it's not enough to offer great products and services.  It's the extra things we do that make our membership so rewarding.  That's why, since July 2005, we have provided our members with supplementary deposit insurance of $250,000 through the Excess Share Insurance Corporation ("ESI"), a private deposit insurer.  This excess coverage is in addition to the coverage provided by the National Credit Union Administration ("NCUA") and is provided for your protection at no cost to you.
Based on the limitations of the insurer, DOCFCU is provided a maximum of $48 million aggregate in ESI excess insurance coverage, which is the highest limit available by ESI for any credit union in America.  However, our recent growth has pushed us past the $48 million maximum limit.  Consequently, we have worked with ESI to develop an alternative that would allow us to continue offering excess share insurance coverage to our members.
Beginning October 1, 2023, depending upon how your account relationship with us is structured, accounts will remain federally insured for up to $250,000 by the National Credit Union Share Insurance Fund ("NCUSIF").  In addition, these accounts will also be insured up to an additional $100,000 by ESI, instead of the $250,000 per account coverage that was previously provided.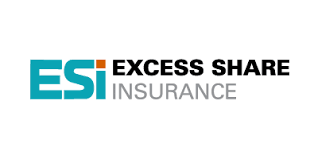 FAQs About Excess Share Insurance Changes