Buy/Refinance* New/Used
SAVE Big GREEN on Your Auto Loan
Great Low Rates & Terms up to 84 months
Easy, Fast, Friendly Loan Process
We're here for YOU!

We Do LOW, LOW Rate
MORTGAGES ANYWHERE in the USA!
Fast and Easy
Purchase or Refinance
We're here for YOU!

Get Your SUMMER FUN!
Vacation Loan SPECIAL
As low as 8% APR*
Borrow up to $5,000 for any reason

Don't just SAVE YOUR MONEY...
GROW IT with our GREAT-RATE CDs!
Rates are on the Rise
It's easy, secure, risk-free EARNINGS!
Whether you're saving or spending, we'll help you do it wisely.
The products and services that can help you live well, below your means.
Earn a guaranteed rate of return on your savings with DOCFCU certificates of deposit. With terms that range from 6 months to 5 years, and minimum deposits as low as $500, you can choose what fits best for your needs and budget. Click here to learn more.
What our members have to say:
"I have been a DOCFCU member for several years. This year I took advantage of your very reasonable auto loan offer of 5 year 1.89%. The dealer where I bought the auto screwed up in arranging for my registration and titling in Maryland. Orise handled the loan and showed special cocern and patience in finalizing the loan. I don't believe such special personalization would have ever occurred at a bank. Orise is a special and wonderful asset to DOCFCU and all of its members."
"I have been a member for many years and recently refinanced my mortgage with DOCFCU. There were two ladies in the mortgage division that helped me tremendously and kept me up to date every step of the way. There were some frustrating issues along the way (which was expected) and I had some technical difficulties, on my end, in submitting some of the required paperwork. Cecilia took the time to go above and beyond to assist me with those issues. Both ladies (Cecilia and Cindy) are great assets to your organization. Their patience and customer service are stellar, and I would not hesitate to use DOCFCU for my future financial needs."
"I have the best relationship with my credit union! I mean really, who can say that of a financial institute?! Over the years, DOCFCU staff and service representatives have all seen me through establishing credit, preparing for first time homeownership, selling my home and family crisis after crisis-through good times and difficult seasons. I'm always met with patience, professionalism, and kindness-every time. Every time. From the customer service staff who answer the calls, to the staff in the physical buildings, to the online service and staff, to the loan (hello Tamica) and mortgage staff (hello Cecelia!), every step of the way it's been the standard of excellence that is modeled. I truly appreciate being a member and just really wanted to express my gratitude and appreciation. I often end my calls with "Love my Credit Union". It's the best way I can think of to express my sincere gratitude."
"I would like to complement Octavia. I recently refinanced into a new loan and since I had two different loans - a mortgage and a HELOC - with DOCFCU it was a bit tricky working out the logistics with the new lender at times. Octavia was always prompt, knowledgeable, and clear in response, while staying professional and courteous throughout the sometimes trying process. I thoroughly enjoyed working with her. I look forward to future additional business with DOCFCU and remain a happy member."
"I called DOCFCU trying to get information on a loan. As soon as Denzel answered the phone, I knew he would listen without rushing me off the phone. He had a willingness to help. I explained the nature of my call. Denzel said he would research and get back with me. It took less than an hour for him to have an answer. He had the exact document we so desperately needed. My husband and I are so grateful for him!! He's professional, very knowledgeable and kind."
"Outstanding customer service by DOCFCU team member! I was in the process of purchasing a new car and was given invaluable information by Jasmine, Member Service Rep, on what would be required from me. She was very patient and professional. She gave me her direct information in case I had additional questions. DOCFCU is very lucky to have Jasmine on their team."
"I had nothing but very professional service from Tamica, the Loan Officer who handled my case. Tamica was very helpful, gave me some good advice, and handled the loan in a quick and efficient manner, not my usual experience with banks and loans. So, thank you and Tamica very much. I had very good service, a very good rate, and secured a very good loan. I will be sure to tell this story to my family and friends."
"Home is Here - Thank you Department of Commerce FCU! We couldn't have done this without you, and we could not be happier! Thank you for your support, diligence, and work in making out house become our home."
"We'd like to express our appreciation for the assistance we received last week from Lisa M. She contacted us about a forged check that was cashed from our account and promptly resolved the issue. We wanted to commend her excellent commitment to great customer service."
"I am so grateful to Carina and Octavia, and so impressed by their commitment and professionalism. They proactively reached out to help me figure out a solution to help get my HELOC money in time to pay for the work that needed to be done in my house to be ready for us to move into. Thank you, Evan, for leading such a good team!"
"I went into the Silver Spring branch for my banking needs and DeVonna and the team provided me with the very best customer service experience I could've ever asked for. I want to thank the Branch Manager, Arlene, for her outstanding leadership. I've shared my wonderful experiences with many friends and family, encouraging them to consider joining this amazing team. "
"Outstanding customer service by DOCFCU team member, Lena! I sent a Priority Mail Express 1-Day to the P.O. Box containing a large check. Unfortunately, the check was never received by DOCFCU. Lena went above and beyond trying to locate the letter containing the check from the Post Office. Lena was able to find my mail and the check was deposited. Lena kept me updated throughout her search and I wanted express how much this was appreciated."
"Accessing my account online is very important to me since I have mobility issues and do most of my activities online. I need daily access to my account and without online access I was very stressed. DOCFCU's member service representative, Kiana, never gave up. She was so professional, courteous and polite while spending hours on the phone with me as we tried to log into my account line."
"Exceptional customer service by DOCFCU team members Jasmine and Adrianna. They were pleasant, courteous, tenacious, knowledgeable, and professional. It has been a long time since I have worked with such exceptional customer service professionals. They worked diligently to address and rectify any and every issue I had. I am so glad to be a part of DOCFCU and to know my banking affairs are being handled by such a great team."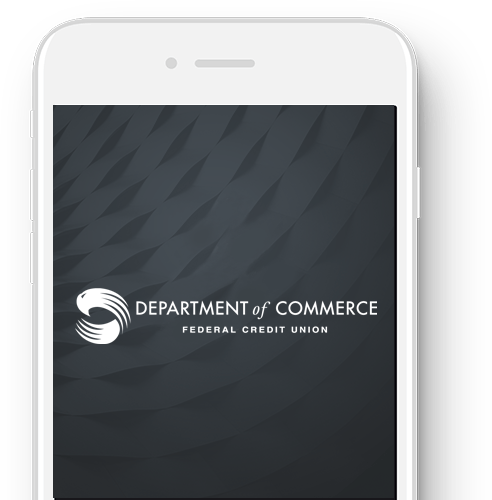 Get the DOCFCU Mobile App Now
Manage all your DOCFCU accounts in one convenient place – and from wherever you can access the Internet. Take advantage of time and money-saving services like Bill Pay, Remote Deposit, E-Statements, TurboTax®, Money Management powered by Quicken® and more.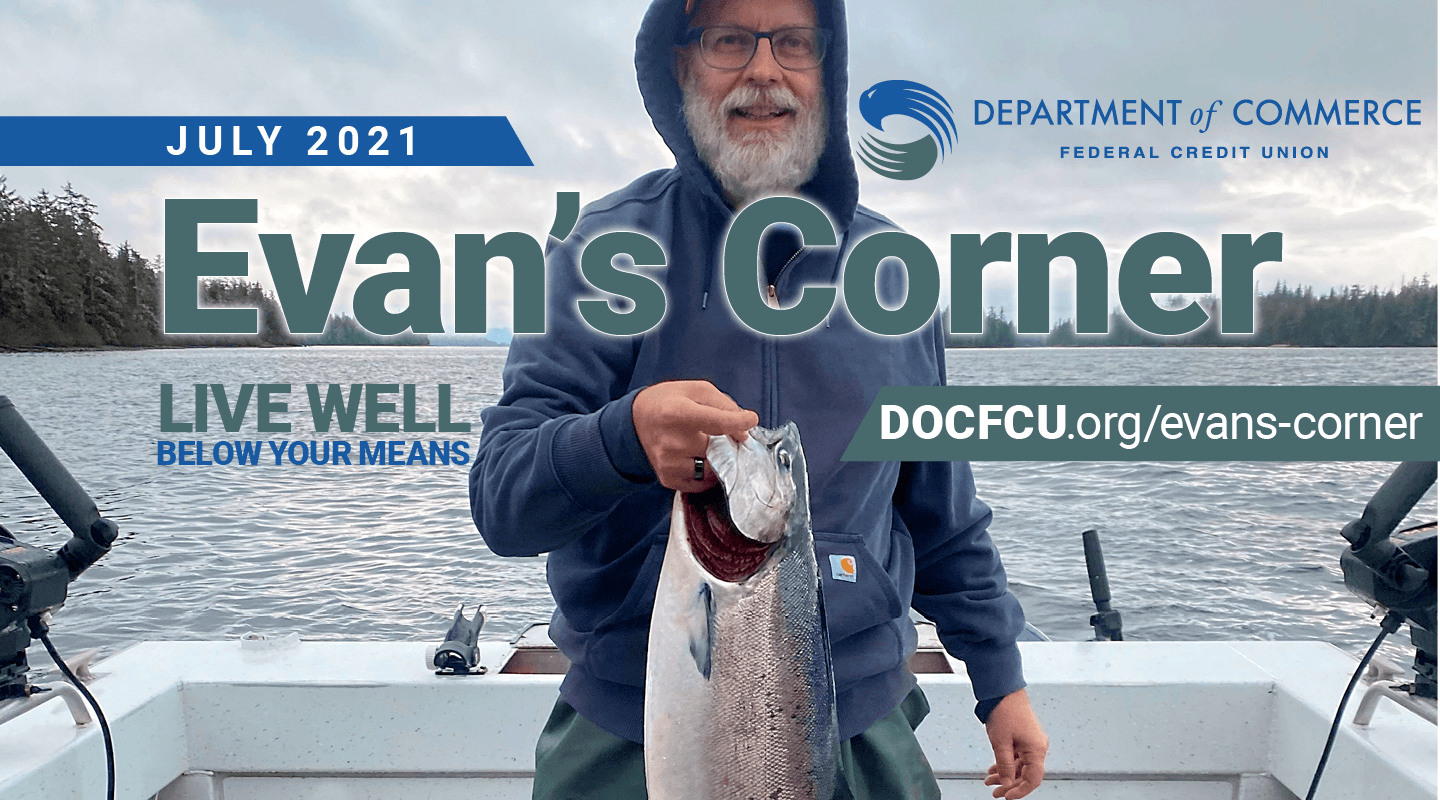 EVAN's Corner July 2021 Live Well Below your means Hi Everyone, The first week of May this year I went fishing in Alaska.  As…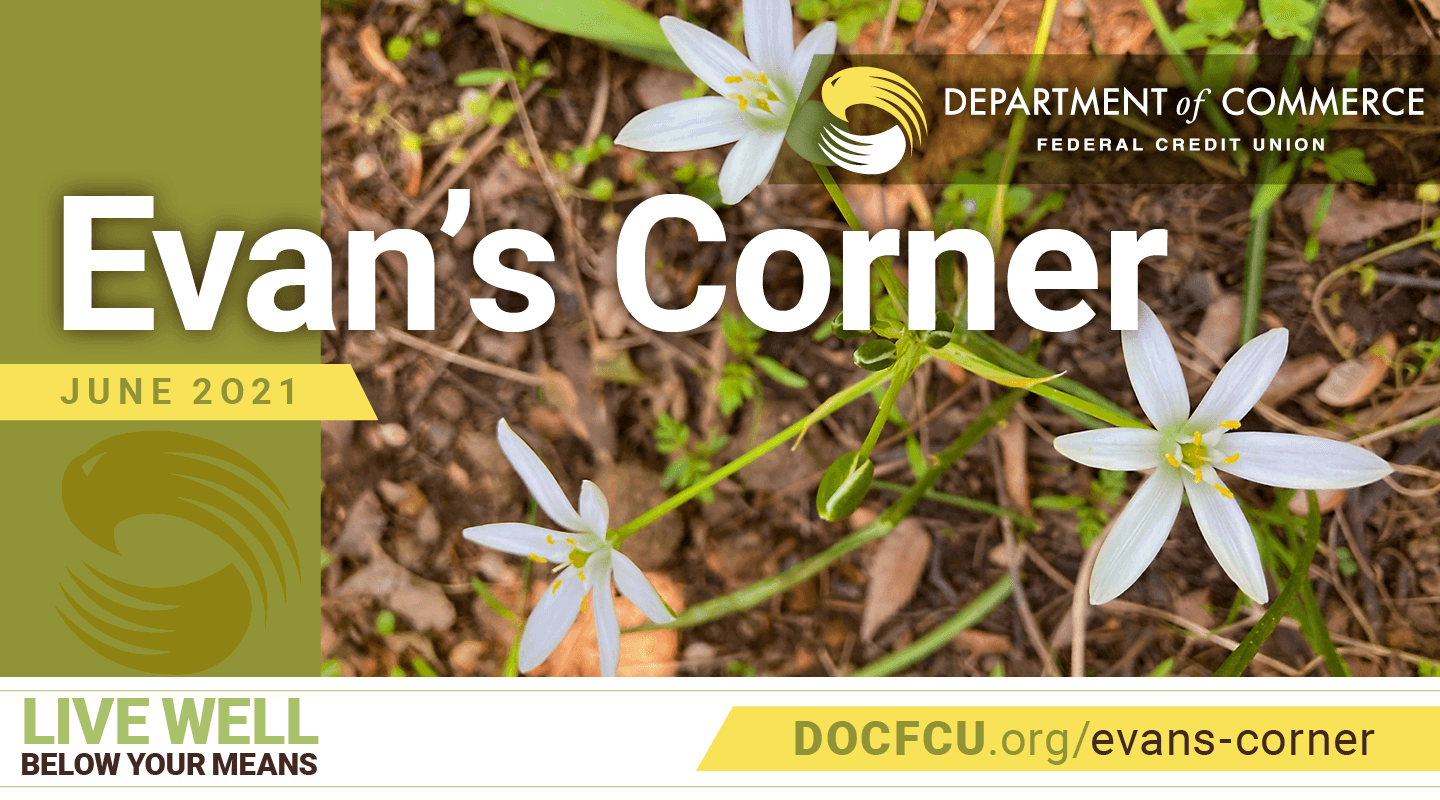 EVAN's Corner June 2021 Live Well Below your means Hi Everyone, This spring I spent a lot of time doing yard work and cleaning…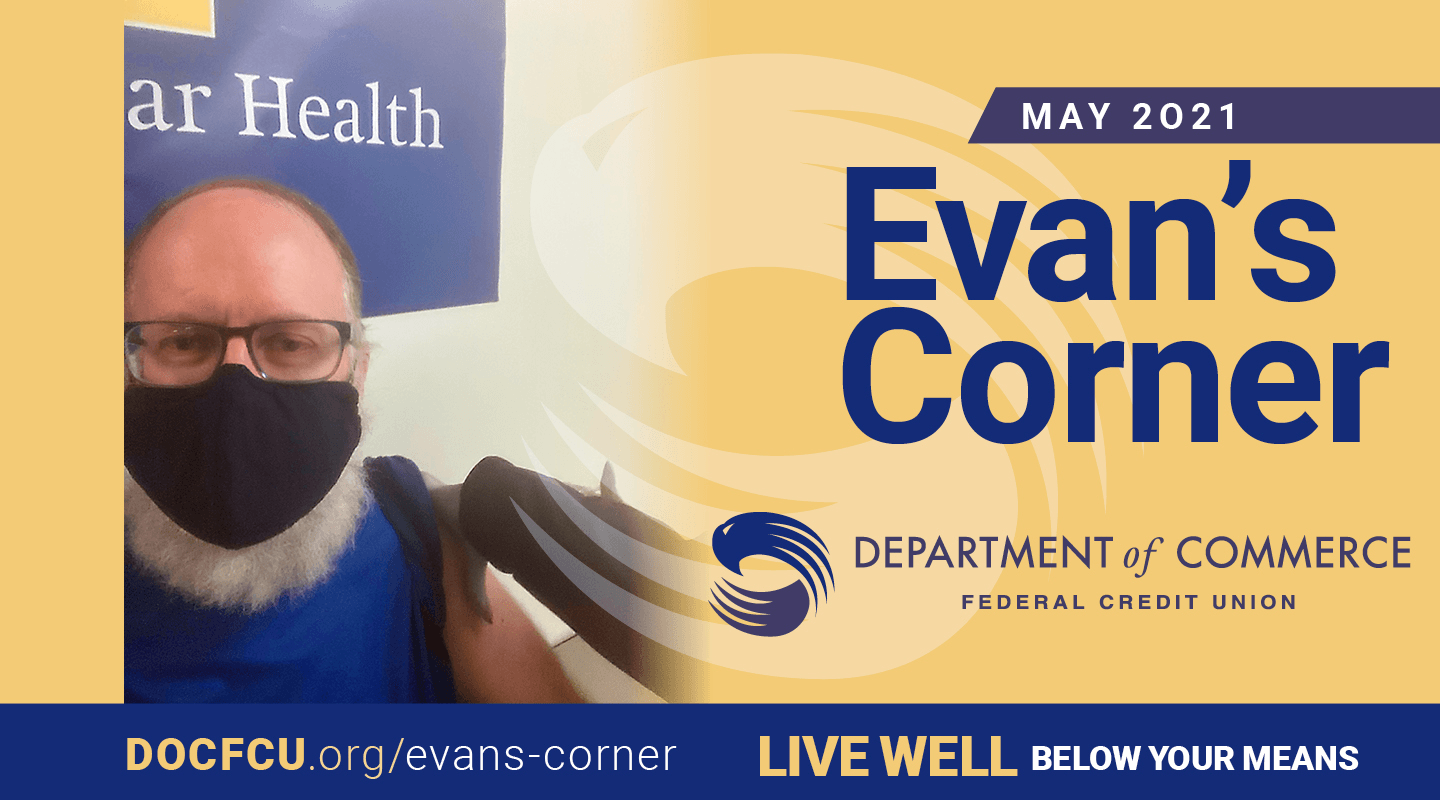 EVAN's Corner May 2021 Live Well Below your means Hi Everyone, Usually, I'd be telling you a story and then relating it to personal…
Subscribe to our newsletter and get exclusive deals you won't find anywhere else straight to your inbox!